The rift itself appears as a flickering ripple or ribbon in the air in front of you only a short distance away. No larger than, say, 10 feet wide by 25 feet long, it appears a dark burgundy color and gives the viewer an impression of a great depth behind it.
Creatures are
pouring forth
from the tear and spilling out into the snowy ground.
They are red-skinned, bipedal humanoids, with two pointed horns erupting from the sides of their heads, and barbed tails.
But…
they're so cute…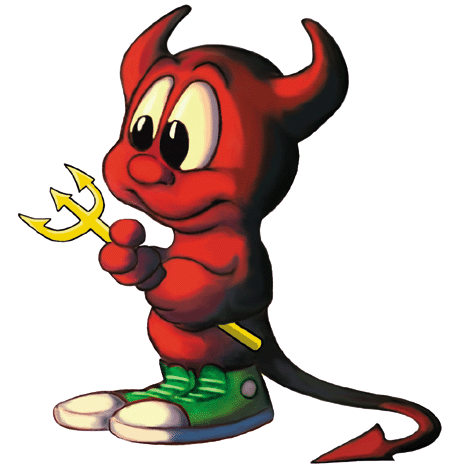 (Ignore the Chuck Jordans and the pitchfork.)
They seem to be busily engaged rolling around in the snow, flinging it into the air, building snow forts, throwing snowballs at each other, or making snow…umm…
angels
.