The Trials - Group Thread
---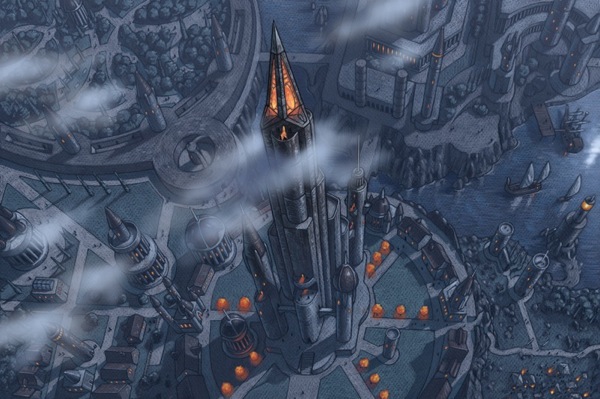 However you learned of it, you were told to present yourself at the East Gate of the Grand Lodge in Absalom, at dawn of this day.
Some of you came from the opposite direction of the East gate; you circle the enclosed Lodge as the city begins to wake up. A high stone wall encloses the grounds, and within you see the telltale spire of Skyreach, the spire that all of Absalom rises to see every day. Others of you wound your way through the city, catching glimpses of the spire where buildings did not block your view.
The streets of the Foreign Quarter aren't exactly quiet, but neither are they bustling. As you complete the final stretch, you see a small crowd gathering. Apparently this is a minor event for the local people. There is a man hawking sweets, a woman with her children, various tradesmen that pause as they pass, and even a gaggle of toothless old beggars, cackling to each other.
You spot eight others pressing through the crowd and converging on the gate. A young man in gray robes stands in front of the open gate, his arms crossed. Already the crowd is getting excited, and the bustle of conversation begins to die down.