So what class(es) is this Halfling?
---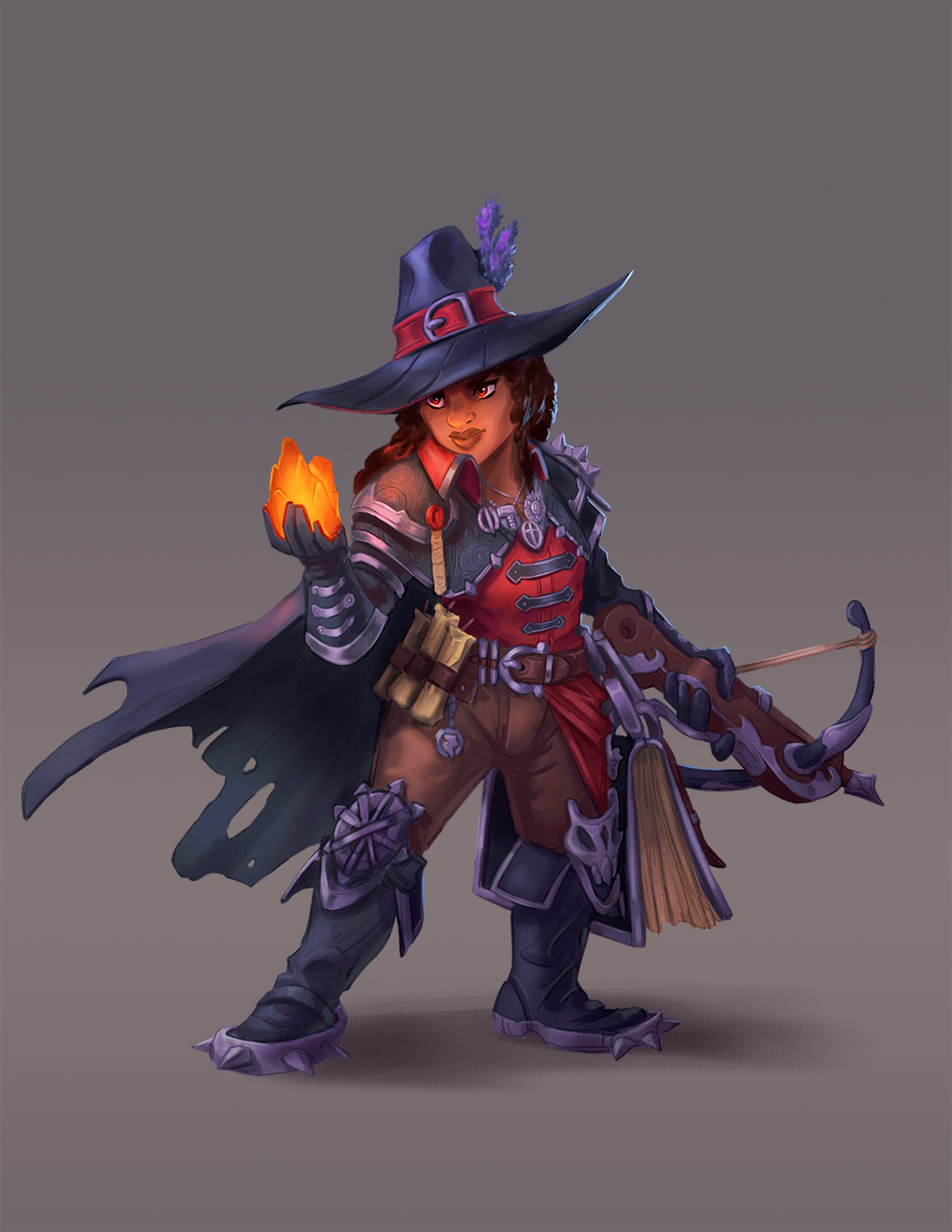 See her? How would you build her in 5th edition? I have very little experience with 5th edition and essentially there is a new game taking place in the campaign world I'm playing in. This picture here happens to look like the sister of my character, so I'd like to play her!
The problem is, I wrote this sister to be a paragon, hard working, moral, socially capable, tough as nails, and business savvy, all to show how rubbish, lazy, and flawed my character for the first game was
So:
No feats (except for Fighter level 6&14, and Rogue 10)
27 point buy, No stats below 10
All WotC Hardcovers (PHB, Sword Coast, Volo's, etc.)
No UA. No Ravinca. No Eberron
Halfling
Trade Sheriff/Private Investigator
Lawful Good, tough, smart, and civic minded
Crossbow!
Some sort of excuse for that massive damn book and trinkets is helpful ;D
As I said, I have no idea what I am doing, however, I did know that it seemed like:
Investigation, Insight, Perception, Persuasion
are all important for her to be a good investigator/watchman and that
Stealth, Intimidation, Athletics
are all things she should consider.
Some of my thoughts were:
Rogue start gives me 4 skills and Expertise, which goes a good way to making her a good investigator

Fighter(Battlemaster) seems like a really good pick for disarming/tripping criminals and being good at shooting
or
Fighter(Samurai) looks like a great choice for a tough character who is also socially/societally involved

Fighter 6 Gives me a feat which could be one of those ranged feats to make her good at the shooting
But again, I've no idea what I am doing
like do I go crazy on fighter with 1 or 2 rogue, or do I go fighter 6 and rest in rogue (inquisitive) or rogue (arcane trickster) for her to have a reason to have that book? Or fighter (eldritch knight)?
What was your first impression of the class(es) that character would have when you saw her?

How would you build her with the vague outline of the concept/rules above?