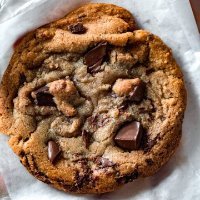 What is this?
The Myth-Weavers Recipe Book is an idea to leverage the "Games" function as an organizational piece for recipes. Essentially, this is a place to share your favorite recipes, for people to try them out, share how it turned out, and add whatever tweaks they added along the way.
Myth-Weavers does value intellectual property (it's in the rules), so the ask here is that these recipes are ones that you have somehow made your own. Obviously, all recipes start from somewhere, but the tweaks that you make are what make them yours. Please do not share recipes straight from a cookbook, only share ones that you can say you have somehow added to, or perhaps you got from family members that they have added to.
Feel free to tag your posts with various things that make them stand out - particularly vegetarian and vegan dishes, so they are easily searched. You might also consider tagging proteins so if someone wants to make, for example, chicken, they can easily find recipes for chicken.