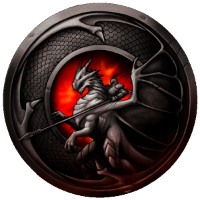 Character Creation Information
Adventuring defenders of Solamnia bring down a red dragon servant of the Dragon Queen
      As the Dragon Queen's forces march across Krynn, heroic souls rise to defy her. Forged in the crucible of war, these remarkable few are all that stand between the peace-loving peoples of Krynn and an age of oppression.
   This chapter presents player-facing details of peoples and groups in Krynn, as well as character options supplementing the rules in the Player's Handbook. Herein, you'll find the following sections:
   Peoples of Krynn. Learn about the peoples of Krynn and how they might inspire your next character. Moved to "Maps & Game Information".
   Race Option. Play as a kender, a character race known for bravery and curiosity.
   Organizations. Discover two of Krynn's most influential groups, the honorable Knights of Solamnia and the mystical Mages of High Sorcery. Moved to "Maps & Game Information".
   Backgrounds. Learn how war shapes your character, and choose from two new backgrounds: the Knight of Solamnia and Mage of High Sorcery.
   Feats. Draw on the power of magic, honor, or the gods with this selection of feats.
   Subclass Option. Tie your magic to Krynn's three mystical moons with the Lunar Sorcery sorcerer subclass.
---