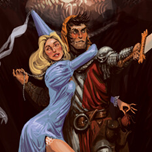 A game blog for It's Always Sunny in Brancalonia
About this blog
Look here for information regarding General Announcements, Campaign Progress, and Game Forum Updates.
Entries in this blog
New Compendium posts: Ability Check Criticals Mental Stress Effects
Greetings, Knaves! It's time for your weekly peek at the campaign progress! Only a couple of additions to the Compendium this week. Just tied up some loose ends before diving into Adventuring and Combat. Heads up, I'll be taking a few weeks off. Summer vacation is wrapping up and my oldest will be heading back to school soon. I'll be spending more time with the family to make the most of it 😎 That's all for now 👋 Until next time... For the bounty!
New Compendium posts: Royal Bounty Misdeeds Bounty Hunters Favors Conditions Tracked Conditions