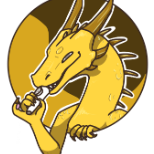 Event FAQ
Where are the closest airports to arrive at the event?
Kalamazoo Airport (AZO) and Grand Rapids Airport (GRR) are the two closest to the venue.

Are there dress/attire rules? If so, what are they?
Look, just don't run around naked. With the A/C running at least shorts and a t-shirt would be recommended.

Will there be electric power for phone charging, etc at the venue?
Of course.

Will be dice or other gaming loaners at the venue?
We recommend players bring their own dice at a minimum.

How many tables will be available at the venue?
Enough to run 12 different games at the same time.

Is there a curfew?
We are not your parents. The last game sessions end at 9:30 PM EDT and folks will be out by 11 PM. What people do after that is up to them.

What's the refund policy if the event is cancelled or delayed?
Refunds are processed through Baldr's storefront.

What sorts of bathroom facilities are available at the venue? Should we bring our own sanitation supplies?
No, bathrooms will be handled by venue staff. You do not need your own supplies.

Will there be space for other activities, such as a LAN Party room? If so, what's the power rating on the circuit there?
No unfortunately. The venue has enough room for the main event only.

What's the policy on gambling?
US laws apply. In Kalamazoo, that would mean it's not legal.

How will identifiers for the event be given? Lanyard? Wristband? Branding?
Attendees will be given badges at sign in with their first name, username, and a QR code to their site profile page.

What happens to people that break event rules?
The first time is a warning, the second time the individual will be asked to leave for the event without a refund.