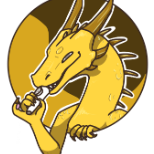 Event Details
Myth Weavers Meetup Kalamazoo '24 is coming mid-July!

Myth Weavers Meetup is a day and a half long gaming event in Kalamazoo, Michigan, USA, with planned time slots for Game Masters to run one shot adventures, a board game table, and room for any card games such as Magic: The Gathering.
IMPORTANT NOTE
Registration is capped at 60 people. In the event of additional interest, a wait list will be established. Registration will be closed two weeks prior to the event.